Teletrol, Inc. was a pioneering energy management company founded by Richard R. Clemmons of Roscoe, Illinois in 1981.  He incorporated the company as a Wisconsin corporation at the Wisconsin Secretary of State's office in Madison, Wisconsin in July of that year.[1][2]  Clemmons conferred 50% of Teletrol's issued common stock to Mr. William G. Sharp, a former colleague of Clemmons at the Barber Colman Company of Rockford, IL, and the two became partners.  The original plan was to initiate operations in the Beloit, Wisconsin area, and a search for appropriate locations was initiated soon after incorporation.  Teletrol had established a mailing address and bank accounts in Beloit, and Mr. Clemmons and his associates immediately began writing a business plan.  By mid-summer, the business plan was complete, and had been printed and bound.  The business plan was shared with potential investors, including the Amerock Corporation, an Anchor Hocking Company. [3]
By October of that year, the Anchor Hocking Company, a Fortune 500 Company,[4] had obtained an exclusive option to purchase a majority interest in Teletrol, and the company shifted its focus for a headquarters location from Southern Wisconsin to Northern Illinois — particularly in the Rockford, IL area.  Amerock, a sister company, was also located in Rockford.  Anchor Hocking completed the acquisition of an 80% interest in Teletrol on December 30, 1982.[5][6]  By that time, several other former colleagues of Clemmons and Sharp had joined the company, and they helped to locate a building in Machesney Park, IL, a suburb of Rockford.  The building had previously been owned by a contractor, so extensive remodeling was required to repurpose it to an engineering and development facility with electronic manufacturing capability.  At its peak of operations, Teletrol employed more than 22 people in Illinois, Virginia, Georgia and Texas. The company had registered "Teletrol" and "Facilitrol" as trademarks.[7][8] 
The mission of the company was to develop, produce and install the most sophisticated and efficient computerized energy management systems for small to mid-sized commercial buildings that would be available anywhere in the World.  To a great extent, the company was able to achieve that goal.  Most of Teletrol's competitors had developed systems with very limited capabilities.  The types and numbers of sensory inputs and command outputs typically available in competing systems was strictly limited.  Teletrol pioneered a small inexpensive printed-circuit board with a plastic bezel called a "personality module" that allowed their products to be configured with almost any combination of analog and digital input sensors, or analog and digital output commands.  The sensors were used to determine such conditions as humidity, temperature, damper position, and on/off status.  The commands were used to control damper positions and equipment on/off modes.  No other manufacturer had this capability at the time.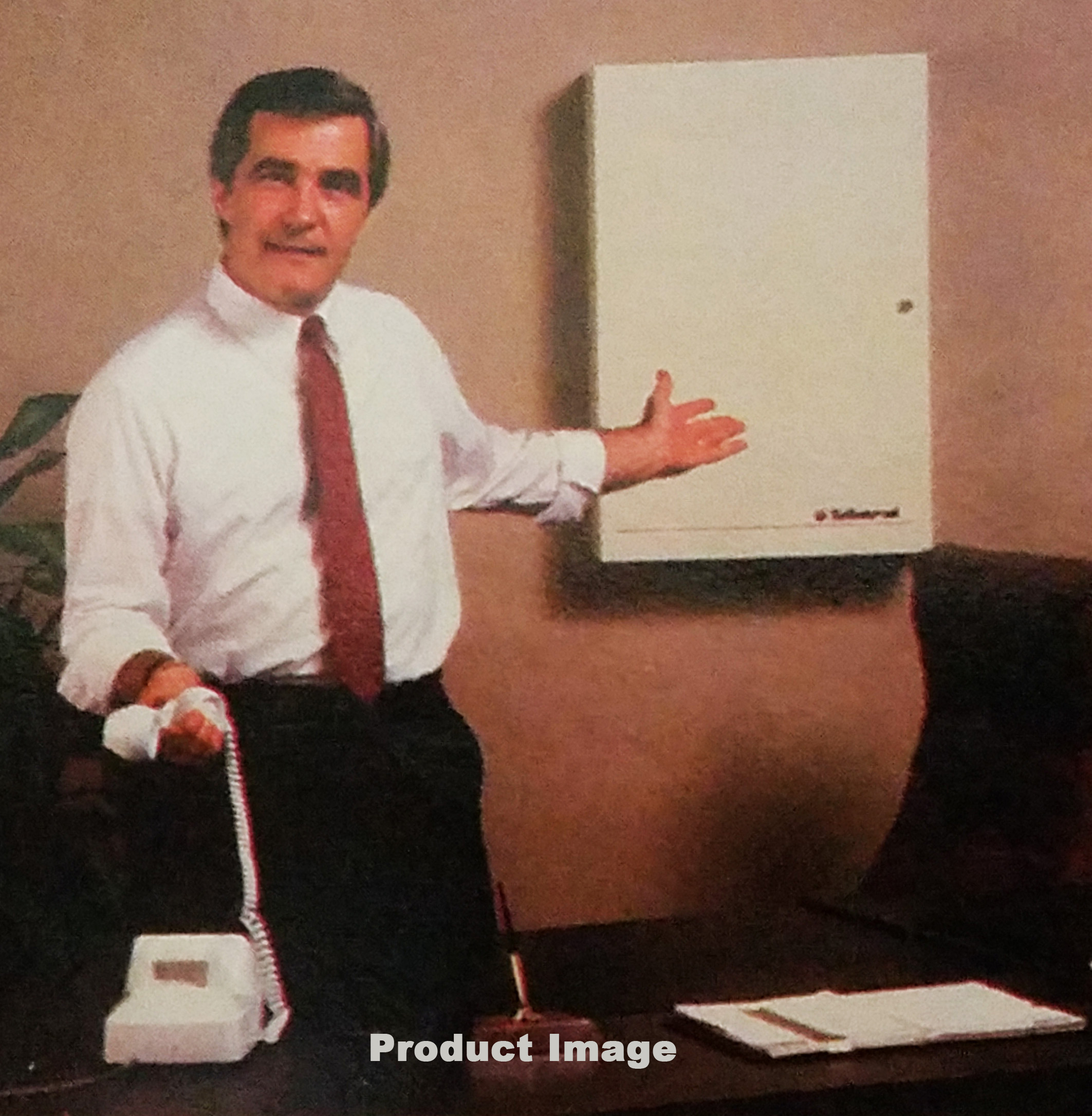 In addition, Teletrol manufactured to very high reliability standards.  The goal was to achieve a 40,000 hour Mean Time Between Failures (MTBF).  All Facilitrol® systems were "burned in" for 168 hours in an industrial oven where the power was cycled on and off every hour, and the temperature was cycled from ambient room temperature to 50° C every 24 hours.  This exceptional degree of testing led to an unprecedented level of reliability in Teletrol's Facilitrol® systems. 
Development proceeded according to plan until the project engineering team was temporarily diverted to develop an electrically-powered residential window control system to be supplied to Amerock Corporation for eventual use with Andersen Windows.[9]  Teletrol successfully developed and demonstrated a transformer-powered DC motor-operated window controller to be used with an Amerock-designed and manufactured electro-mechanical actuator.  Manufacture of the Controller was contracted in Hong Kong, while the actuator was manufactured in Taiwan.  Ultimately, this product was not introduced into the mass retail marketplace, but is still sold by Andersen Windows through the company's dealer network.  The "rain sensor" that automatically closed windows in the event of rain was initially invented, developed and tested by Teletrol.  Teletrol acquired two US patents as a result of these efforts.[10][11][12][13]  The patents were, ultimately, assigned to Amerock Corporation.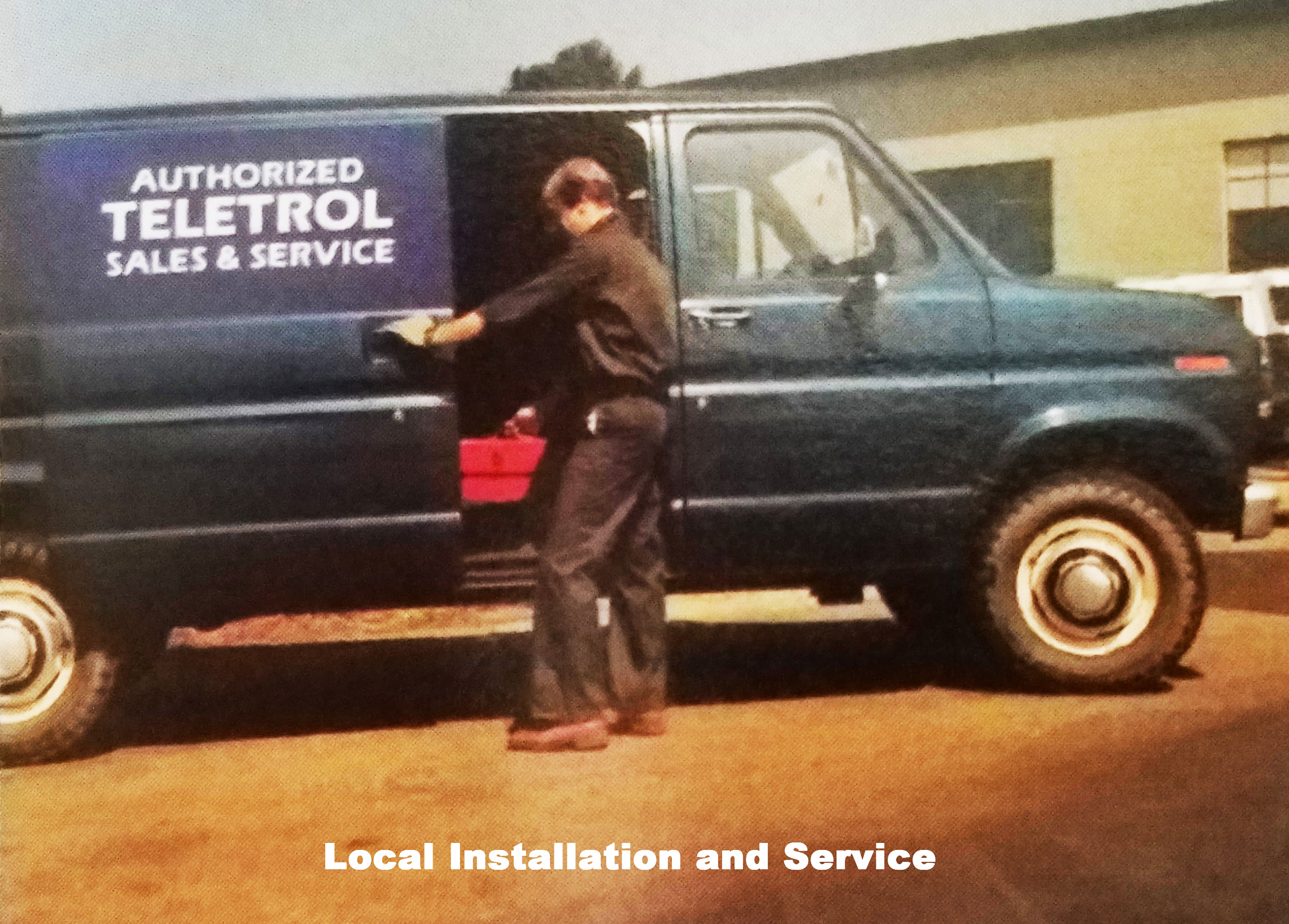 By 1983, Teletrol was shipping its Facilitrol® energy management units to contractors in five states, and had installed about a dozen systems nation-wide.  Customers universally liked the systems and praised their capabilities.  Installation and service contractors/dealers appreciated the ease of the system's installation and maintenance.  Teletrol also developed a self-diagnosing and reporting system that would call the maintenance contractor, or the building supervisor, and alert him or her to potential problems using a digital voice synthesizer and ordinary telephone lines.  It was believed that this was the first major application of this technology in the US at the time. 
In the spring of 1984, Anchor Hocking Senior Management decided that Teletrol's products were not a good fit with the remainder of the company's product lines (glass, containers, closures/bottle caps, plastics, and cabinet & window hardware).  Anchor Hocking subsequently purchased the remaining outstanding shares of Teletrol stock from Clemmons and Sharp, split the residential and commercial development and manufacturing efforts, and sold the energy management assets to an investor from New Hampshire.  The window control development effort was taken over by Amerock.  At that point, all of Teletrol's assets were either liquidated, or passed on to Amerock and the New Hampshire investor, Mr. Dean Kamen, who reorganized the company under the new name "Teletrol Systems, Inc." in 1985[14]  Teletrol's existing employees were all terminated with small severance awards, and the entity formerly known as Teletrol, Inc. was reorganized and renamed.  It eventually became a major supplier of energy management systems world-wide, and especially in China.  Teletrol was eventually acquired by the electronics giant, Phillips N.V. of the Netherlands,[15] where it continues to operate successfully.  Teletrol, Inc. no longer exists, but its heritage survives to this day. 
References
1. Teletrol Articles of Incorporation Filed in 1981

2.   Teletrol Wisconsin Corporate Record
3.   Amerock Corporation History
4.   Anchor Hocking a Fortune 500 Company
5.   Wall Street Journal Article about Anchor Hocking Acquisition of Teletrol
6.   Wall Street Journal Article Regarding Acquisition of Teletrol   (#13)
7.   Teletrol Registered as Trademark
8.   Facilitrol Registered Trademark
9.   Andersen Power Window Operator
10.  Results of Google Search for Sharp Patent
11.  Sharp Patent as Registered by US Patent Office
12.  Results of Google Search for Clemmons Patent
13.  Clemmons Patent as Registered by US Patent Office